Jul 1, 2020 10:25 PM Central
Terra Macklin
Lifestyle change, PCOS, PCOS Food, PCOS diagnosis, PCOS help, PCOS Lifestyle, PCOS natural treatment, PCOS remedies, PCOS support, PCOS Thriver, PCOS Whole 30, Polycystic Ovarian Syndrome, Whole30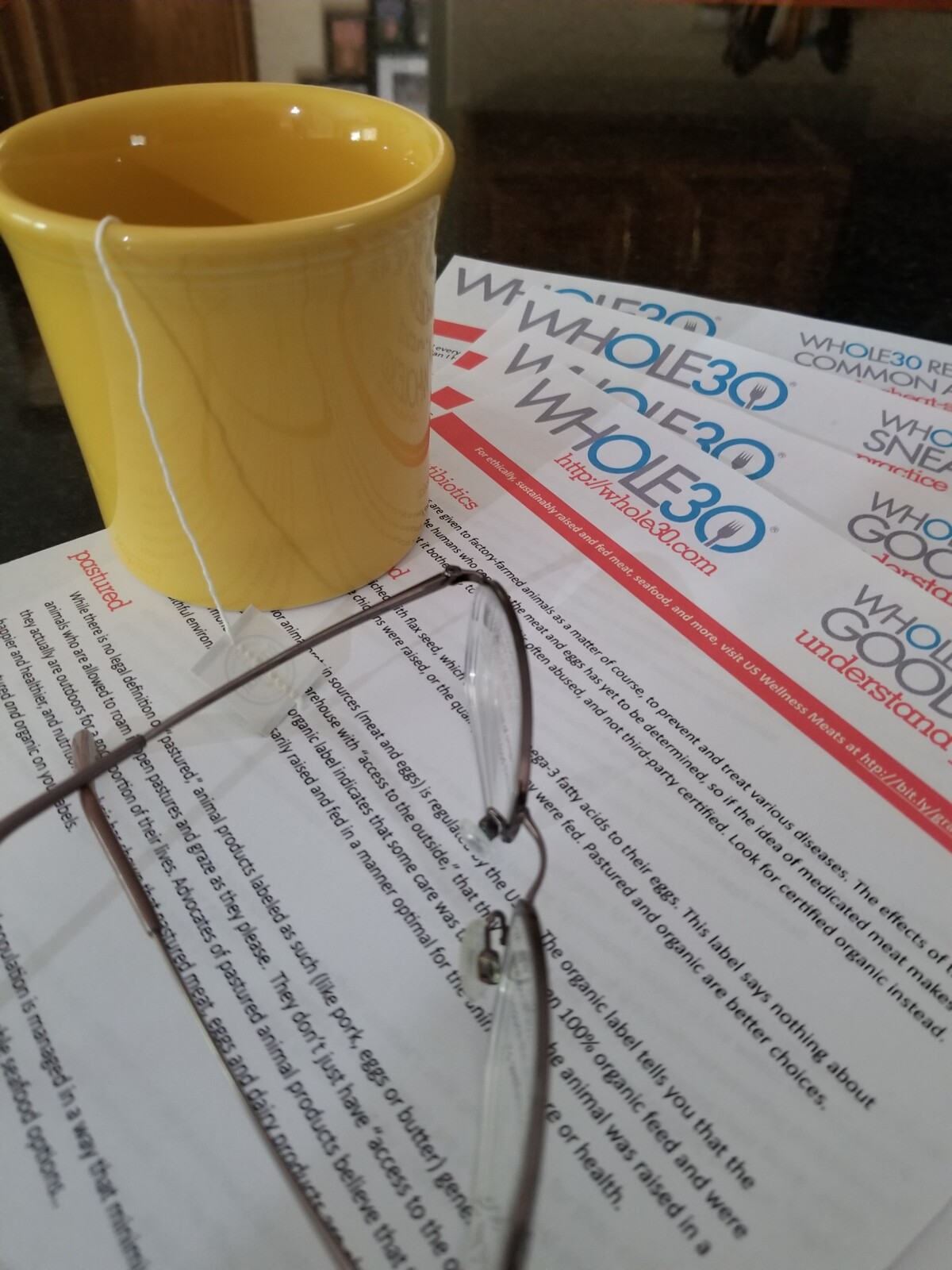 There is so much advice out there am I right?
This person says give up dairy and gluten. The next says Keto. Another says eat Paleo. Go low carb. Or, kick all of those ideas to the curb and Intuitively Eat. Oh and do not forget to Intermittent Fast while doing all of this!
Which one do you do? Which one will work? Well the answer is they all work, but which one will work best for you. That is the key!
What worked for Sussie may not work for Samantha. We all have different types of PCOS, mental relationships with food, and dietary limitations.
This is why I am actually going to throw another idea into the ring of suggestions. Why am I doing this to you? Because it has been the most helpful tool in figuring out how to clean up the way my family eats and it helped me find foods that do not serve my body.
See if I were to do traditional Keto, my body would be in a world of hurt! I would conclude that the bloating and constipation I would experience would be enough reason for me to count that as a failure and quit.
If I went all Paleo, I would miss out on great fiber sources from legumes. I love green beans cooked in bacon you all, so that would be tough for me. Plus I make fantastic black bean brownies!
While I do believe there is something to the intuitive eating, just because I am craving that lasagna in front of me does not mean I should eat it because I am feeling it. I know my body does not do well with both gluten and dairy.
I do not believe followers of this style are saying eat things that do not serve you. They are just trying to rebuild a positive relationship with food. I am always down for that.
I just know for me, I have to have ground rules. For me, those Cheetos and Soda will never be on the menu! However, if I eat a couple of potato chips, I will not hate myself later.
Lastly, I am a fan of intermittent fasting. Though I know it is not for everyone.
I always suggest to people to take baby steps. Also if your body is telling you to eat that breakfast or dinner (depending on when you start and end your time off from eating), then you should probably eat at least something.
So why Whole 30? This video will break it down for you.
Does this sound like something you would be interested in? Would you like to test this out?
I am doing a trial run of Whole 30 which will be turned into a bigger challenge in August. Let's test the waters together and see if this is doable for you.
Let's connect and I will send you a guide with reasons why Whole 30 is a critical tool to your PCOS journey.
Most importantly, I will also get you hooked up with a group to help support you through this process. Support is important when making potential lifestyle shifts.
Are you in?
Terra