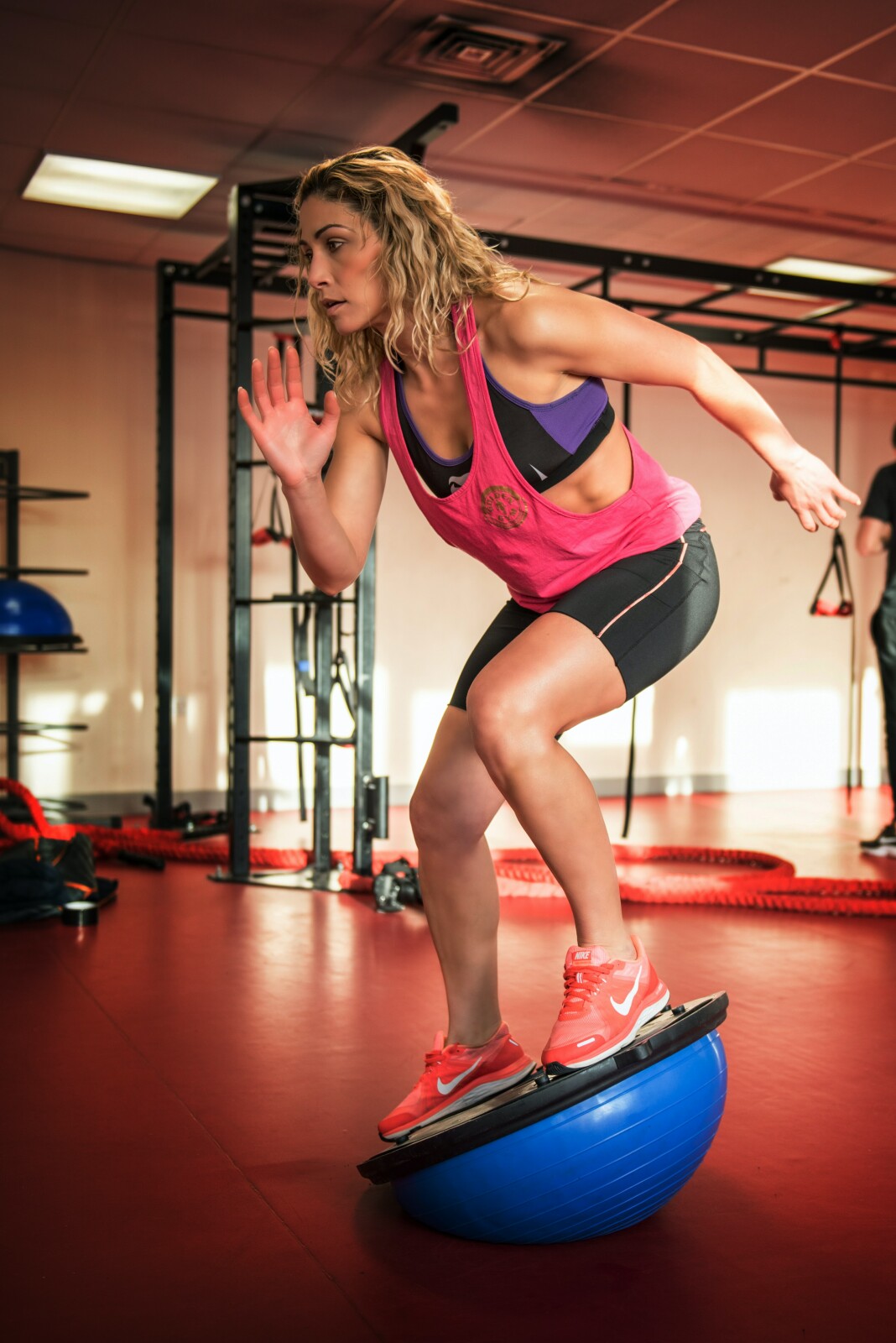 No I am not talking about how a counselor or psychiatrist would handle life...so get that out of your head. What I am talking about is how a Physical Therapist, Occupational Therapist, or an Athletic Trainer would handle an injury.
It is similar to life in a way. Trust me as a practicing Athletic Trainer for almost 20 years, injuries are a lot like life. I have always wondered why more of the medical community does not seem to take the time to function more like this model.
For every ACL (a ligament in the knee) that is torn, it is like running a specific play in football. You make sure the team is executing all the pieces together to make sure the play works and to have a positive outcome. For an ACL surgery that is anywhere between 6 to 12 months.
Though it is not as easy as just saying you are all better in 6 to 12 months. There is work involved. That work comes in stages. Each stage has specific steps of action to take.
Maybe you are following this and maybe you are not, so I will just let the elephant out...goal setting!
As I progress a patient (athlete or non-athlete) through rehab, there are certain things I need to help the patient work towards. Our action steps are based on our goals. Also our goals are based on where we are at in the process of things. I cannot have someone running at two-weeks post surgery because of tissue healing. That would be like asking someone who just started eating better for two weeks to lose 20 pounds….though I believe many of us would love it if we could reduce our weight that quickly.
So what does goal setting look like?
Here is a video to help you out with that:
While we set our goals a bit differently when it comes to the game of life versus injuries, sometimes we look for the quick fix. That magic that will jump us ahead of the game.
I hate to pull this out on you, slow and steady wins the race. Or if you need a sports reference, the long game wins out.
Sometimes I think we would like to forget this. It is easy to do so in this day in age. Everything is at our fingertips. Life with instant access. Our food is fast, our TV now on demand, quick text messages, seeing friends from the comfort of our phone screens.
Though if you are really choosing to make a massive impact in your life and the lives of others, goal setting, action steps...they get you there. The journey is not instant or even 5 star/instaperfect. Though the destination is worth it all!
If this message resonated with you on some level and you need help figuring out where in life you need to address some changes and goal setting, go take this quiz. It will help you figure out what areas of your life where you feel the most out of whack.
Looking forward to seeing you reach your destination!
Terra
12/09/2020 08:00 AM Central
Terra Macklin
By almost every measure, 2020 was not a whole lot of fun.
Aside from the need to plan ahead and be careful, we had to master weird new buzzwords like "social distancing" and "flatten the curve." Plus, there was an underlying apprehension that simply did not go away.
If fun was on your agenda in 2020, but it got derailed, you can still make plans to inject fun into your life in 2021. For instance:
• If you are working at home, create a fun reward for meeting project deadlines like going for a walk or playing Words With Friends.
• Research new kinds of safe weekend getaways like a cool Airbnb rental at the beach
• Sign up for an online class and study a subject you have always wanted to learn
• Start that travel fund toward a month in Bali for when the world opens up safely again
Fun is a necessary part of life.
In fact, it is one of "The 7 F's of Oola" that I used to commonly skip out on.
I would put other things above having fun.
Going through a 10 week coaching based on the Oola book series on finding balance in an unbalanced world, helped me to realize how out of balance my fun was.
If you are like me and seeking to find more balance in your unbalanced world, then grab my guide to help you determine if one of Oola's coaching options is a good fit for you.
If recent events have caused you to re-think your lifestyle, your finances, your health, your relationships and your future, you have a unique opportunity to make 2021 better than the year we have just been through.
Are you ready to have fun again in 2021 while reaching for growth in the major areas of your life?
Go out and create moments of fun.
XO,
Terra
Nov 4, 2020 08:53 PM Central
Terra Macklin
When I was a little girl, what I dreamed of for my life was not where I am at. I believe many of us would agree with that feeling.
I mean, no one dreams of having a chronic medical condition that affects your fertility as well as your overall health. No one dreams of day jobs that are crazy and have no boundaries. No one dreams of being alone or having poor relationships with others.
So what did I dream about exactly?
I dreamed about making a difference in people's lives. Helping them get to that place of ah ha and action. Giving them the tools for success and seeing them flourish.
So when you desire to create such things for others, you must first create these things for yourself.
Of all the things successful people do to accelerate their path to the lifestyle they want, working with a coach is at the top of the list.
I came upon a program called Oola. It has helped me find clarity and action not only in my life, but the lives of more than a million people around the world.
What is Oola? It's living a balanced life in our unbalanced world. With vibrant good health, equally healthy finances, family and friends who support you, fun times, and a career or calling that inspires you every day.
Here is a bit on Oola and my experience with it.
And now, I have followed through on that nudge to help people get their own OolaLife . . . whatever defines it for you.
Take a look at every area of your life. Ask yourself, "Where can I improve? Where do I need to calm the overwhelm?"
Overwhelming debt, marriages on life support, time sucks that leave no room for family, friends, or fun....these are what our modern-day culture has brought us to. And it all adds up to over-scheduled and overworked lives that are out of balance.
All of which equates to stress, and no PCOS woman (or anyone for that matter) needs more stress triggers in their life!
Luckily, there's a solution.
This 7-step formula, based on the bestselling book series, Oola: Finding Balance in an Unbalanced World, is one I use because it is designed to quickly lower stress and make space for a life of purpose, success and satisfaction in these areas: fitness, finances, family, field (career) , faith, friends and fun.
Achieving a life of contentment, vibrant good health, ample finances, and supportive relationships is what I endeavor to help women create in their life. If this sounds like something you are ready to create for yourself, then grab my guide to determine if Oola is the right path for you.
As the Oola Guys say, "Be Grateful, Have Faith, and Go Get Your Oola Life!"
Terra