Oct 15, 2020 07:24 PM Central
Terra Macklin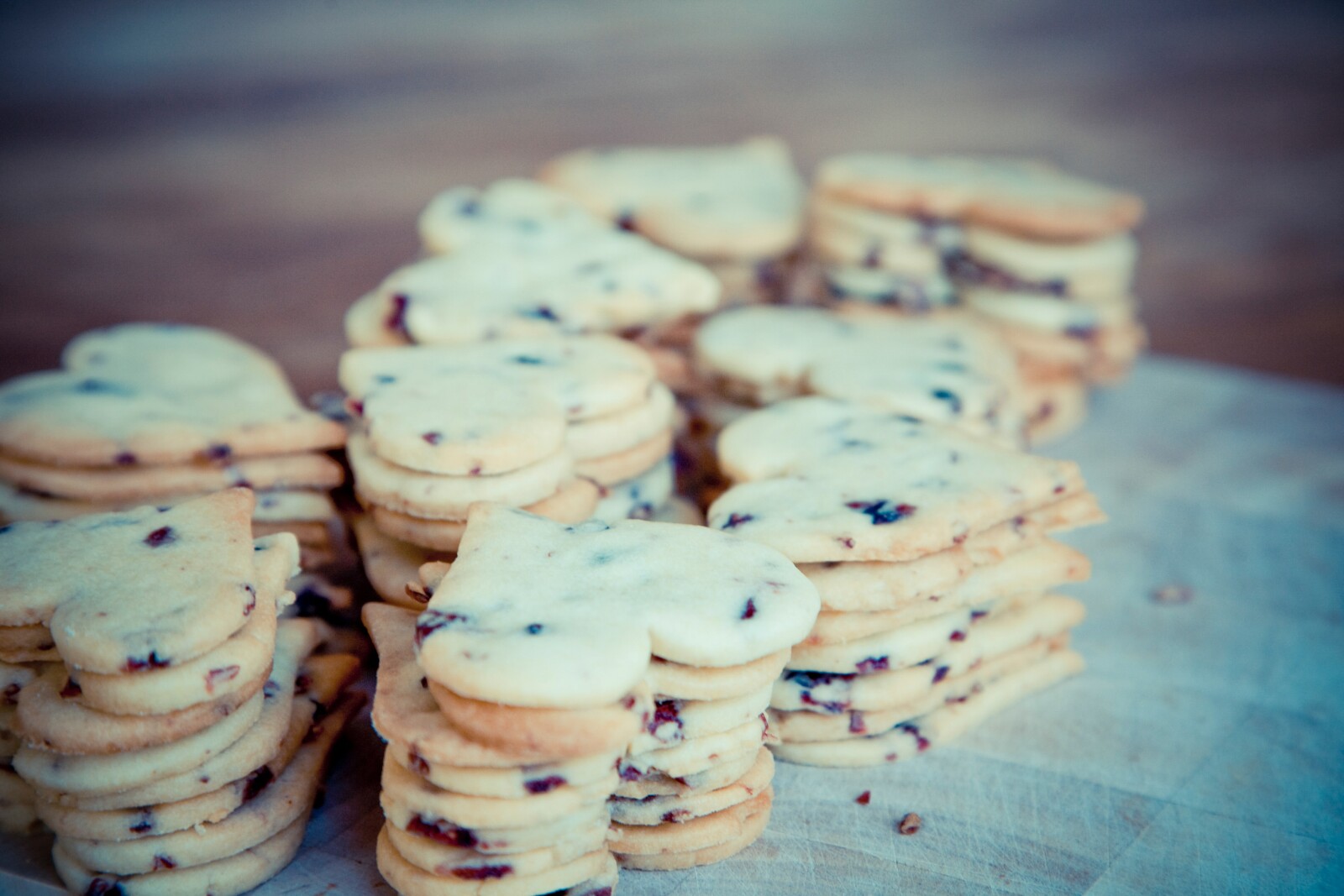 It is getting to be that time of year! All of the goodies and sweet treats will be out in full force.
As a woman who married into a family of foodies but who's body requires making smart lifestyle decisions, this can be a slippery slope.
Do not get me wrong, I love sweet treats. I have not, however, had them so abundantly available to me growing up. So now that I am around other families that do not do what my family does, I find it more challenging to resist those tasty treats!
So what is a girl to do? Make versions for herself!
So I will admit, I like to bake. I however do not always have time to do so. I do have to pick and choose which goodies to make for myself and which ones to give myself grace on.
Please, if you decide to enjoy some of those sweet treats, give yourself grace in those moments. Learn from them and love yourself. It was one day and you can make better decisions next time. That cookie or piece of pie will not be your undoing.
With that said, let's back to baking! I have had to relearn how to do this baking thing over the last few years.
I am sensitive to gluten and dairy. I learned this through an elimination protocol. While I feel so much better without these foods, I was missing some of my favorites.
I am so thankful for the many resources that exist today. Danielle Walker is my favorite resource. Her book Celebrations:A Year of Gluten-Free, Dairy-Free, and Paleo Recipes for Every Occasion, was a game changer for me at the holidays.
If you are looking info alternative baking and cooking, please go check out her stuff! She has a website with lots of freebies.
Here are a few things I have done to help me enjoy treats as well as stay within my lifestyle choices.
Looked into the alternatives: I looked into different flour options as well as dairy alternatives, and most importantly lower glycemic options for sugar. Things like almond flour, coconut milks/creams, monk fruit, and date syrup.
Looked for already prepped items: I found some many options to pie crust, alternative whips, and chocolate chips that are for people with food allergies (I promise they taste so good).
Lastly, I simply asked if anyone else is willing to try and make tasty treats for me. Whether it is my mother-in-law who also loves to bake or I am at a bakery. I check out my options and go from there.
While I will never eat perfectly during the holiday season, I try my best. These are just a few things I have done to help support my body better with food while also enjoying some of my favorite things when it comes to the holidays.
So go out there, give it your best go, and just enjoy the day. No matter what you eat, enjoy it!
Cheers to the Holiday Season,
Terra
Oct 7, 2020 02:48 PM Central
Terra Macklin
We love sushi in your house...especially the California Roll. It is the sauce that makes it I tell ya!
Unfortunately, my son decided that he no longer liked the Nori wraps in the sushi. So our plans to create deconstructed sushi bowls began.
Now our bowls are not much different that any other recipe out there, but as usual they are always evolving in flavor and style. After all everything we cook or make at home gets Macklinized!
So here is the Macklin version of Sushi Bowls, of course customized to how we eat. Feel free to customize to your meal needs.
Ingredients
Sauce:
¼ c of mayo
3-4 tsp sriracha sauce
Filling:
4 cups cauliflower rice
2 tbsp seasoned rice vinegar
¼ cup Coconut aminos
⅛ cup Fish Sauce (optional)
Toppings:
1 large avocado, scooped out and sliced, mashed, or cubed
12 oz of shrimp, fish, or crab (skip the imitation crab if you are a low carb eater)
1 cucumber, sliced
1 tbsp toasted black sesame seeds
2 green scallions, chopped
1 carrot cut into strips, ribbons, or shredded
Instructions
Sauce: mix mayo and sriracha sauce until mixed thoroughly together. Set aside to allow it to flavorize.

Rice: Steam cauliflower rice until tender. Then add in rice vinegar, coconut aminos, and fish sauce to rice. Taste and add more to reach the desired flavor profile.

Meat: cook according based on the meat of your choosing

Toppings: Chop up cucumber, green scallions, and avocado.

Divide rice into 4 serving bowls, add 3 oz of meat, and top our choice of toppings from above or get creative and add your own flare to your dish. However that sauce...you have got to add that, I promise it makes the dish!
If you like seeing how food is made, my son and I walk you through the steps:
The best part for me is this recipe makes 4 servings. So in a house of three, there is always a bowl left over for my lunch the next day.
If you decide to add Nori to your dish, just make sure to add it to the bowl before eating. Otherwise it gets too soft when sitting in the bowl over time.
What will you be adding to your Sushi Bowl tonight?
Enjoy,
Terra
Sep 10, 2020 09:21 AM Central
Terra Macklin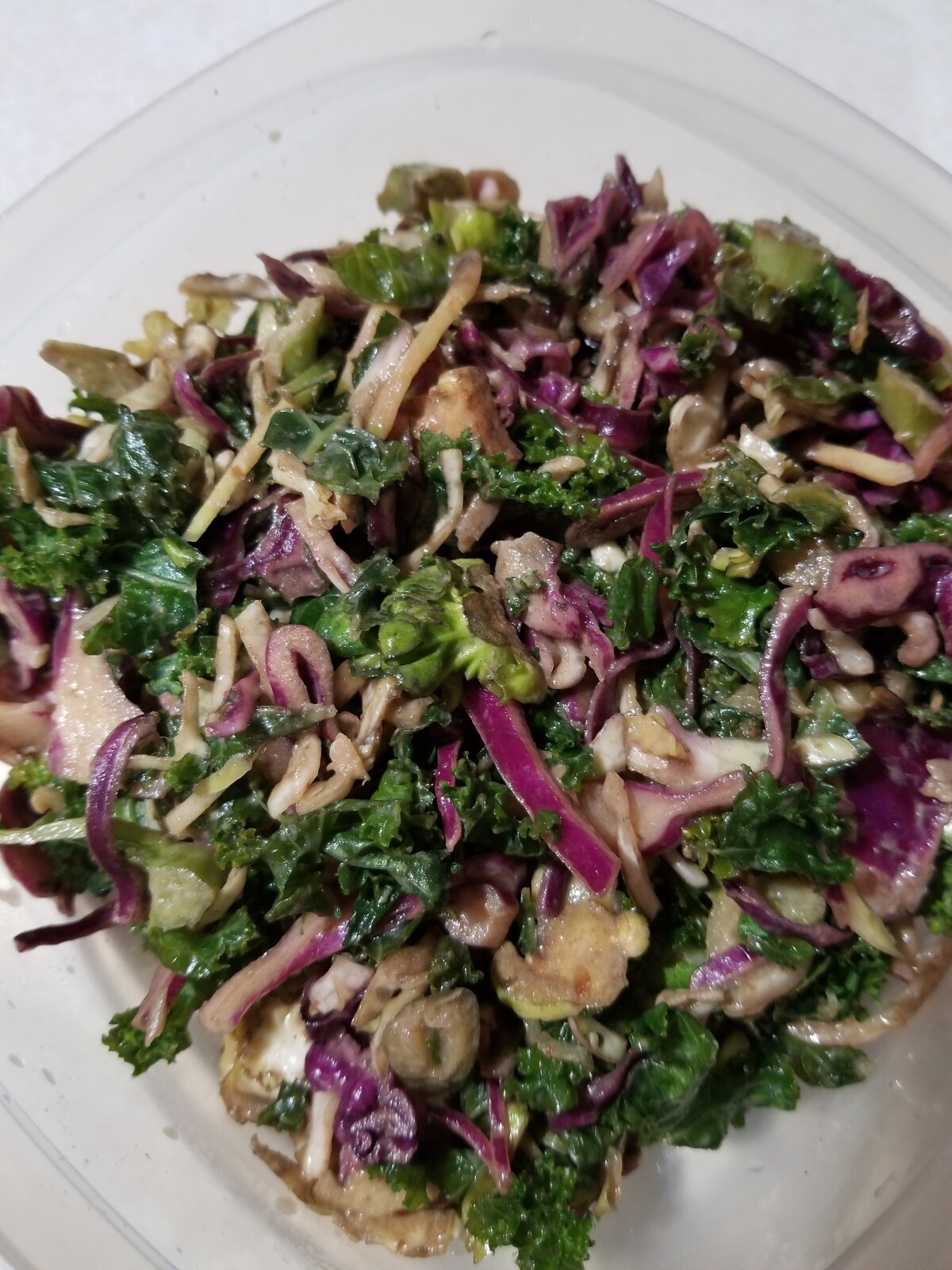 Our family loves being in the kitchen and creating tasty dishes! However, my husband was not a big fan of making changes like no conventional cow dairy and going gluten free at first. Once he got the hang of it, he now loves being able to recreate the way we eat!
Since changing up the way we eat, asian dishes have become more popular at home. They are quick, easy, and tasty. This one in particular is popular because it can be made in the morning and be completely "flavorized" by lunch or dinner time with no effort by us.
Here is a video where I walk you through this recipe. Do not mind me as I call the Slaw carnivorous crunch...no I did not change the recipe, I just struggle to read sometimes...lol
Ingredients--Slaw
2 10 oz packs of Trader Joe's Cruciferous Crunch or other cabbage/slaw mixture
1 ½ cups of cooked meat of choice (chicken, pork, what have you)
Ingredients--Dressing
¼ cup of gingery-lime coconut aminos
2 tbsp Rice Vinegar
2 tbsp sesame oil
½ tbsp EVOO
1 ½ tsp of minced garlic
3 pitted dates
Ingredients--Topping Choices
Chopped Almonds
Instructions
Dressing

Soak pitted dates for about 3 to 6 hours, this will help the dates break up into smaller pieces into the dressing

Combine all ingredients into a food processor or blender (magic bullet is what I use).

Process until dates are complete ground.

Salad

Empty packages and add cooked meat of choice into a large bowl (you will need room for mixing this up)

Add dressing and mix

Let set for at least a couple of hours for the sauce to "flavorize" the dish
Happy Eating!
Terra